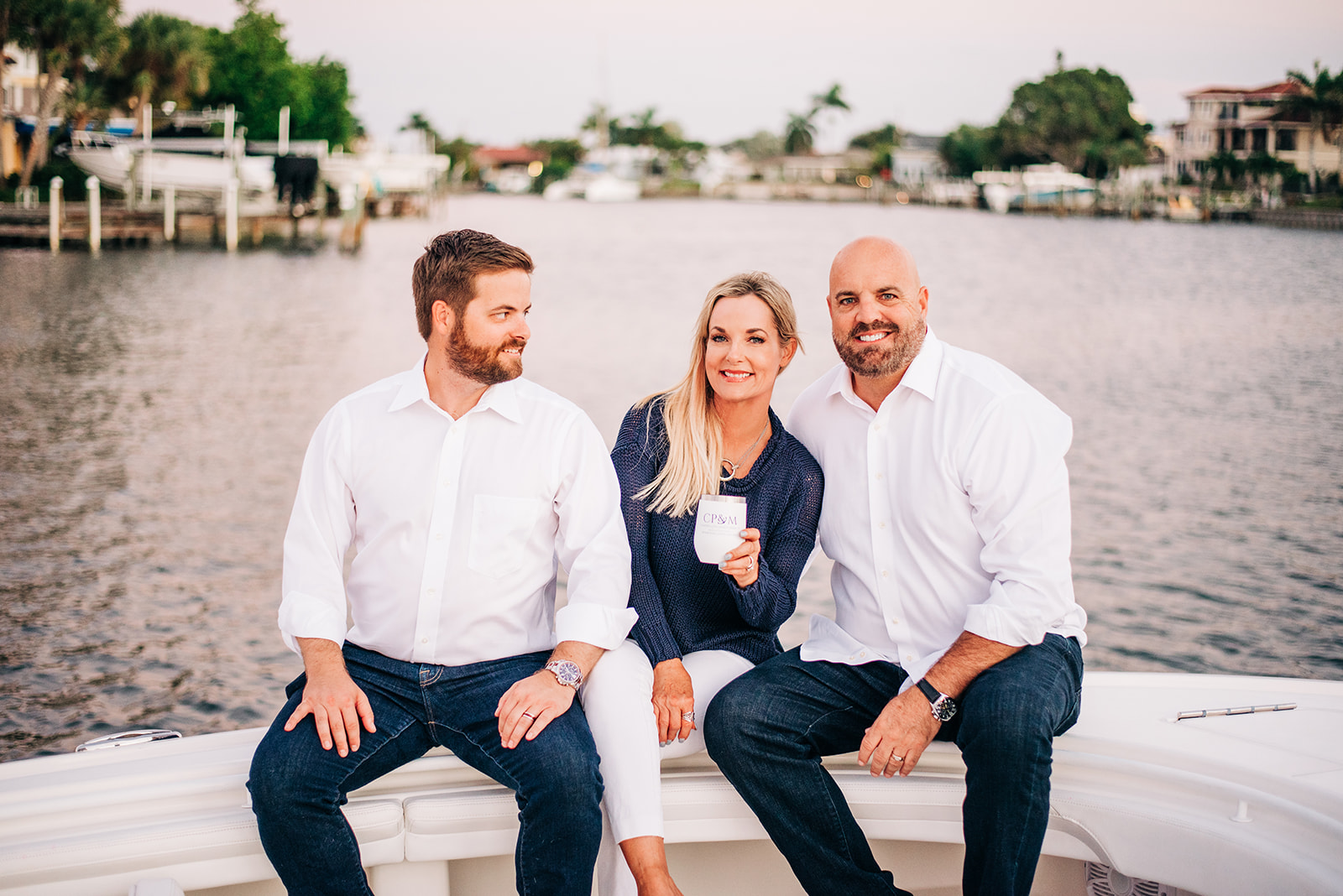 Tammy Campbell McNelis (formerly Plummer), principal of The CPM Team, is a Founding Member at Compass in St. Petersburg, Florida. Tammy and her team represent the Luxury Real Estate market in St. Petersburg, Florida, and its surrounding areas. Tammy, as well as her son Christopher, are lifelong residents of St.Petersburg. Her team has over 40 years of experience in the local real estate market and can assist you with extensive knowledge of all the various neighborhoods that make up the Tampa/ St. Petersburg/Sarasota area.
Her clients always come first, so she believes in keeping her real estate team small. Tammy notes, "We do not want to be the biggest team in real estate. Our responsibility is to put the needs of our clients first to make their real estate transactions seamless from beginning to end. We like being involved in every step of the transaction; it keeps us connected to the client. It's important that every individual on our team is well-versed in the properties that we represent. Buying and selling a home is extremely emotional, and we are here to guide our clients through the process."
Previously, The CPM Team was the number one team with RE/MAX Metro and has closed over a billion dollars in real estate transactions in the region throughout their career. The CPM Team has been ranked #1 for the last 10 years in single-family home sales in both the 33707 and 33715 zip codes.
The CPM Team has worked with CEOs of large publicly traded companies, athletes from The Tampa Bay Buccaneers, Tampa Bay Lightning, and The Tampa Bay Rays as well as young couples buying their first starter home. At The CPM Team, we feel when you love what you do, it's not work, it's your passion."