Newsletter Popup Form
Join Our
Network
Get exclusive access to
featured listings, updates & more.
Main Content
Slideshow

Life is Now...Love Where You Live
Tammy and her team have over 40 years of experience and can assist you with extensive knowledge of all the various neighborhoods that make up the Tampa / St Petersburg / Sarasota area.
The CPM Team was the number one team with RE/MAX Metro and have closed over a billion dollars in real estate transactions throughout their career. The CPM Team has been ranked #1 for the last 10 years in single-family homes sales in both the 33707 and 33715 ZIP codes.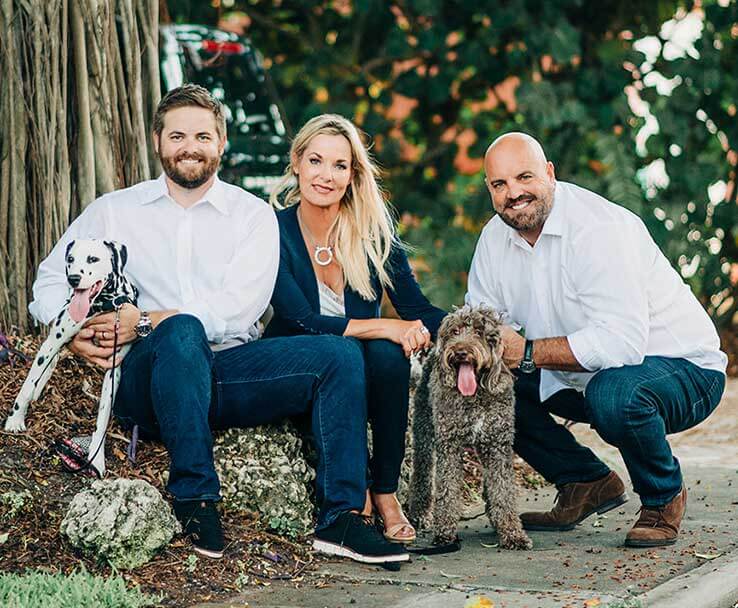 2021
Founding
Compass Team

Remax Diamond
Level 2019, 2020
#

1
Team ReMax
Metro 2019, 2020
#

1
CB Agent in West
Florida 2012-2016
#

1
CB Small Team
in USA 2017
#

1
CB Small Team
in Florida 2017
Tammy and her Team are 5 star in every category! I had my home on the market for over one year in 2008-2009, during our steep recession, with not one offer! I decided to switch to Tammy after much frustration with the others, and Tammy within a short time had consistent showings, and the offers began to pour in. Tammy and her Team are who you want to sell your home because she gets the job done in any situation! Thank you again Tammy!
Steve Bon
Excellent and very knowledgeable agent. Sold two of our homes and we never had any problems. Thanks.
Richard Goldfar
We met Tammy when she showed us a condo we saw online. We were struck by her friendliness and her knowledge of the area and her property. Tammy grew up in our area so she really new the ins and outs. We were so impressed with her, that we engaged her to sell our home. She was at every showing so she could personally extol the virtues of our house. She never uses a lock box because she wants to give buyers and your home personal attention. We sold our house in a month and Tammy was a big part of ...
Leann R
Tammy and her team were absolutely fantastic to work with! They knew all the great aspects of the local area and made the entire selling process easier. They went above and beyond to make sure we were able to sell our home quickly. We couldn't have asked for a better team!
Atisha M
Tammy has an exceptional ability to understand the real estate market. She introduced us to a gorgeous prime vacant lot on Tierra Verde which was for sale. We fell in love with it! Tammy assisted us with the purchase and we built our home there. After this wonderful experience with Tammy, when we recently needed to sell my Mother's condo after her passing, there was never any hesitation in our decision to have Tammy and her Team on our side while navigating this journey. With her extensive exp...
Craig S
Having bought and sold houses for over 15 years, Tammy is the best real estate agent I have ever worked with, especially so being an out-of-state client. She knows the market, knows the correct staging and, well, knows it all!! It was a real pleasure working with her.
Warren B
We recently purchased our 1st home with the help of Tammy and her team. Its a very competitive housing market , however Tammy managed to find us a house in the community and on one of the 2 specific streets we were targeting. She worked with us providing video showings of potential houses while we lived abroad. She came recommended to us by an extended family member who used to be in the real estate business. She has extensive knowledge of the St Pete area and we would recommend her to others!
Shawn N
I really can't thank Tami and her team enough for the wonderful job they did with selling our home. In 2011 we were looking for a home to buy in Tierra Verde, Florida, and Tami took us through the process. We lived in this home until we decided it was time to move on . We listed this house with Tami, and we are extremely grateful for their professionalism and friendship. I could not recommend them more.
Angeline McTighe
Tammy and her team (family run business) made this experience incredibly easy and their support was more than I could have asked for. I highly recommend her and the team. Every time I needed her she was available for recommendations, support and advice. If you are looking for a professional team these are the ones!
Kim Van Der Weijde
Tammy and her team assisted me with selling my mother's home as part of her estate, during a very stressful time in my life. Tammy was a breath of fresh air - professional, knowledgeable, organized and patient - when I really needed it. I'm grateful for their help and would be happy to recommend them to anyone looking for a great Realtor!
Jennifer Quagliano
Now Accepting new Clients
Contact Us
09