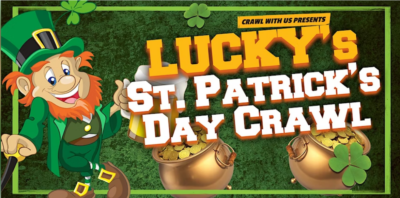 St. Patrick's Day is a widely celebrated holiday that is known for its festive atmosphere, green clothing, and, of course, beer. One of the best ways to experience the holiday is by participating in a bar crawl, and St. Petersburg, Florida, offers plenty of opportunities for a fun-filled night out.
The city has a wide range of bars and pubs that are perfect for a St. Patrick's Day bar crawl. The following are some of the top bars to visit:
MacDinton's Irish Pub – This is one of the most popular bars in St. Petersburg, and for a good reason. The bar has a lively atmosphere, with live music, karaoke, and multiple TVs for sports viewing. They serve a variety of beers, including Guinness, and have an extensive menu of traditional Irish dishes.
O'Maddy's Bar & Grille – This is a great place to start the night. They offer a wide range of beers, wines, and spirits, and their menu features delicious Irish and American dishes. They have a spacious outdoor patio with live music on weekends, making it a perfect place to relax and enjoy the night.
Crowley's Downtown – This is a traditional Irish pub located in the heart of downtown St. Petersburg. They have a cozy atmosphere, with a fireplace and plenty of seating. They serve a variety of Irish and American beers, as well as traditional pub food.
A bar crawl on St. Patrick's Day in St. Petersburg can be a fun and memorable experience. To make the most of your night, consider wearing green clothing, bringing along some friends, and using a ride-sharing service to get around.
Overall, St. Petersburg has a variety of bars and pubs that offer a fun and festive atmosphere for St. Patrick's Day. By visiting some of the top bars in the city, you can experience the holiday in a unique and exciting way.